Way too many customers lost their minds trying to connect headsets through a maze of 3 adapters. One PS5 owner successfully connected his headset to his amp+DAC earlier this summer only to complain, "too many adapters!"
I get it. We spent weeks experimenting with PS4s and PS5s in the office, prototyped several cables, evaluated multiple ADCs and mic gain stages, and revisited shelved projects with mic support.
Then we had to ask ourselves, is it truly advantageous to add a mic circuit to an entry level DAC? Microphone quality, mic proximity to your mouth, and mic volume all have far more impact on chat audio quality than investing in an external mic circuit. Let's also remember PS5 controllers have analog microphone support in the controller.
This is not to say we will never produce a DAC with mic support. We've barely kept JDS Labs amps and DACs in stock during the global IC shortages and prefer to dedicate resources to building more premium amps and DACs.
Long story short, we made a custom wired Headset Cable. It's effortless to connect any amp+DAC to your PS5, and still use the mic portion of your headset. No extra adapters are required: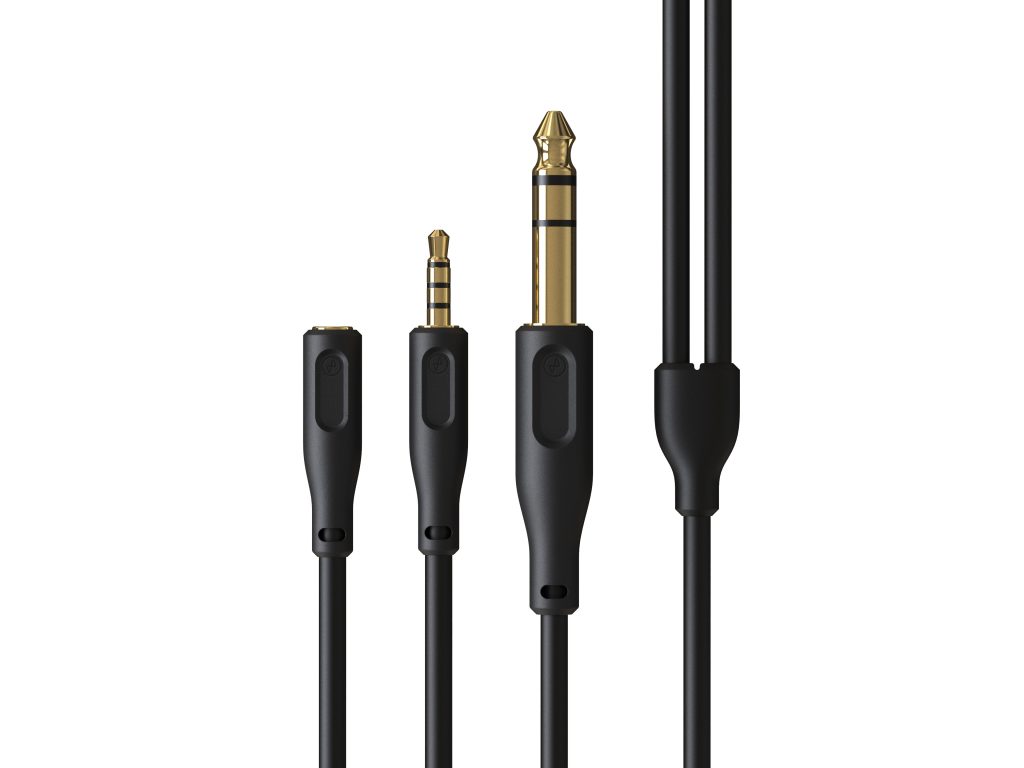 The name says it all. This cable forces USB Audio Class 1 mode on any JDS Labs DAC for compatibility with PS4/PS5/Nintendo Switch. There's a good chance it will do the same for other DACs, although I can make no guarantees. We wanted to make these cables red for easy differentiation from our default, black USB cables. Alas, material shortages.
For those of you who need to connect an Element II or Atom DAC+ to Type C USB port: