We're pleased to present Atom Amp+ Hevi ! With around 40,000 Atom Amps and DACs shipped since 2018, we've been thrilled with its continued success. We've received more positive feedback than we ever could've expected, but we've also received some valid suggestions. That's where the Atom Amp+ Hevi comes in.  Many have asked for an easier-to-grip knob. Done. Some balked at the lightweight build, so we made Atom Amp+ Hevi twice the weight. And thanks to its new thick, CNC'd aluminum top surface, you can optionally submit custom engraving artwork.

Hevi Explained
We originally envisioned an upgraded Atom enclosure with backwards compatibility to all Atoms dating back to 2018, all metal. We dreamed too big, and these ideas slowed us down. We've always loved the Atom design, and decided moving away from the core concept was a no-go. We believe Hevi gives our customers the best of both worlds in one rigid, budget-friendly design.
To support deeper knobs, we added a second set of pads to move the potentiometer forward.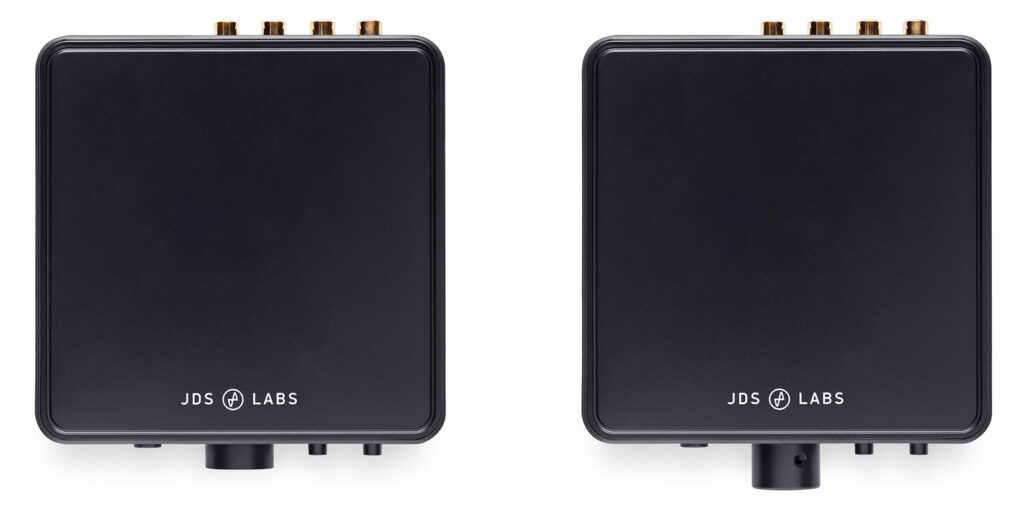 Atom Amp+ Standard is unchanged from the original, using the default injection molded enclosure.
Atom Amp+ Hevi feels substantially more rigid, with internal standoffs bolting the new aluminum top surface to the circuit board. Its longer aluminum knob also feels more stable while adjusting volume.
The circuit board is the same whether you choose Standard or Hevi construction, so performance is the same either way. We've resisted the urge to alter Atom's electronics for two reasons. First, performance is beyond human hearing. More importantly, Atom Amp+ has a proven track record. We know Atom is safe to use, consistently outlasts its warranty, and remains a top choice for rookies and seasoned headphone enthusiasts alike!
Atom DAC+ Hevi is also available with the same aluminum top.
Availability
Atom Amp+ Standard remains only $99 and Atom Amp+ Hevi adds just $15 USD. Atom DAC+ will also remain $109, while Atom DAC+ Hevi adds only $10.
Please keep in mind quantities of the first batch of Hevis are limited!