We build amazing headphone amplifiers and DACs. Obviously, this niche market appeals to owners of nice headphones. More interesting is a look at Google Trends for the search phrase "headphones":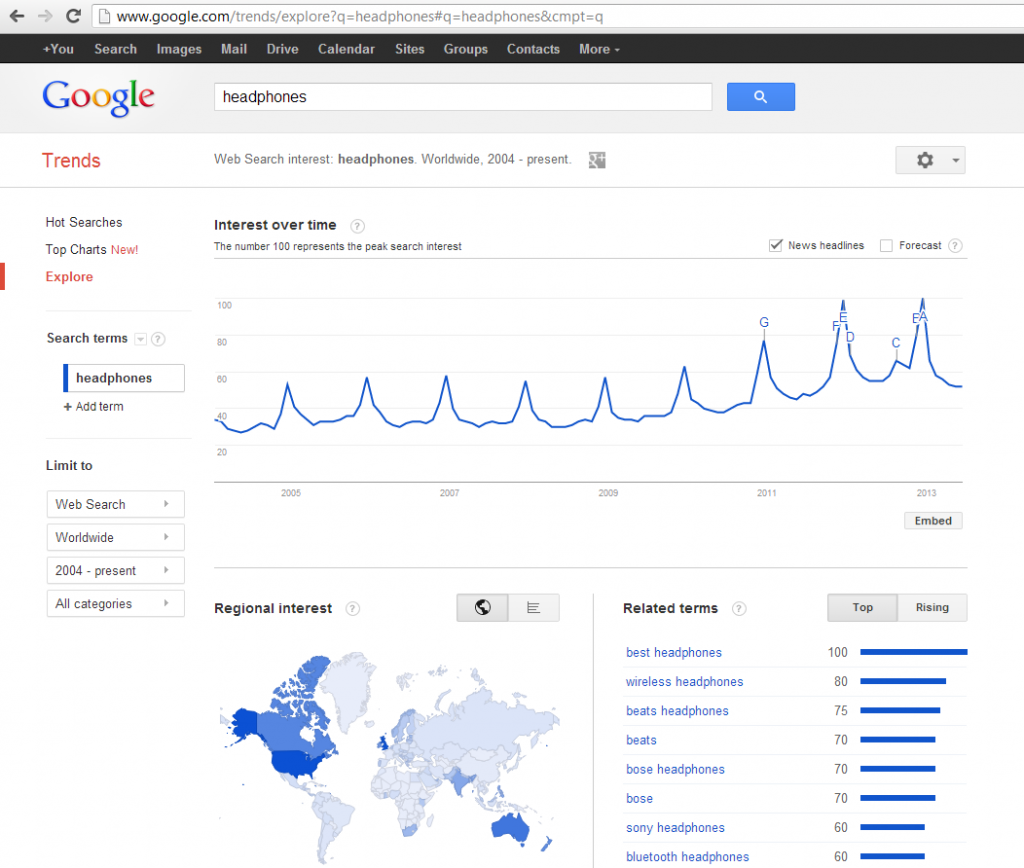 It's clear that headphone popularity has grown in the past 3-4 years (and the average consumer searches for Beats by Dre…). Easy to explain is the annual spike in headphone interest around the December holiday season, followed by a return to normal interest by summer.
Since interest in headphones directly correlates to interest in headphone amps and DACs, we've learned to use summer for two things:

Building our company

Enjoying the summer!
Upgrading our Office
We moved into a 950 sq. ft. office in May 2012. We knew orders were growing at 300% annually in 2011, and hoped that our 2012 office would be large enough to last for 1-2 years. We ran out of space in 3 months. Our inventory room was packed full, our soldering benches were feet away from our CNC machine (noisy and messy), our shipping station doubled as an assembly table, and we had no room for additional desks in our front office. Our product display table and couch turned into a lunch table and conference "room" for visitors. We even resorted to storing an engine hoist in our restroom. At least the rent was low!
We began looking for a larger facility as soon as the 2012 holiday rush ended. There was a slight difficulty: We require an unusual mix of office and warehouse space. Large machines, dock access, and concrete floors are normally found in huge warehouses. We needed all of this, plus professional office space in a relatively small space.
In March, we were pleased to find a 2500 sq.ft. office just days away from undergoing a construction makeover. We signed a lease and moved into our fully customized facility on June 1st.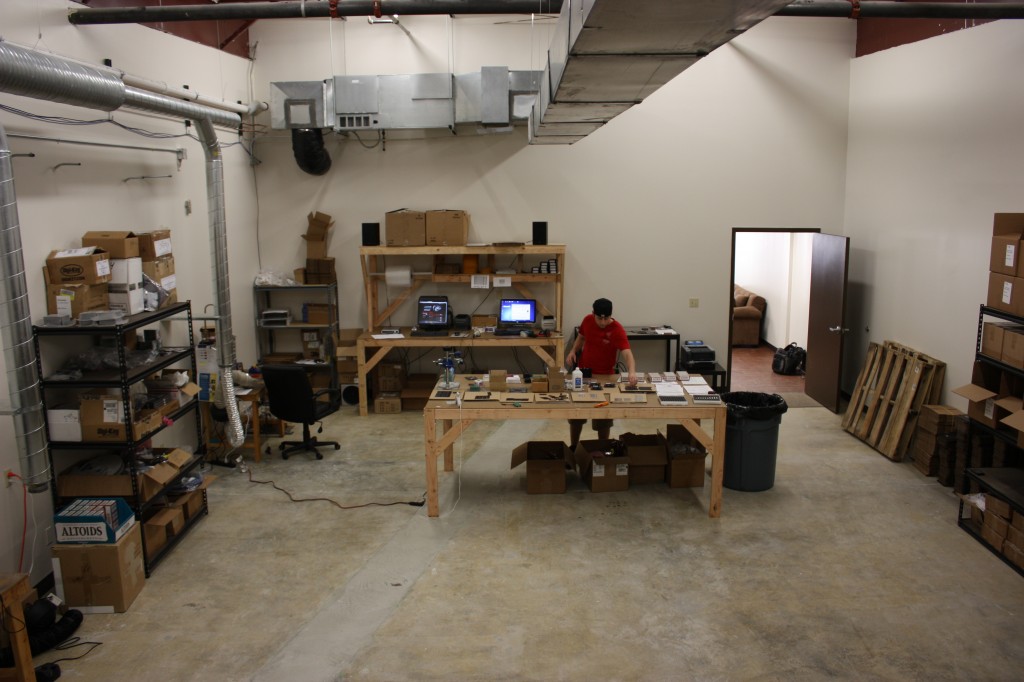 Frequently accessed inventory is now footsteps away from our two main soldering benches. Nick also spent a laborious weekend assembling a massive table for assembly and a 7ft tall shipping station.
Not pictured: About 60% of this room is unused for now. Room to grow!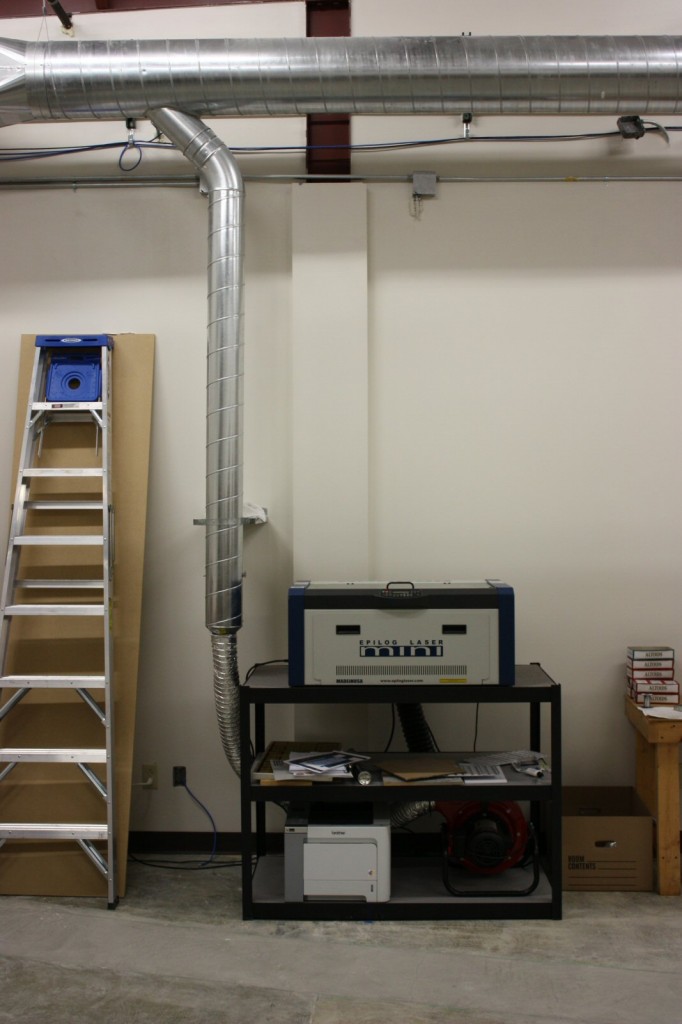 Soldering and Variations: 3M Materials engraving stations are equipped with 4″ industrial fume exhaust lines.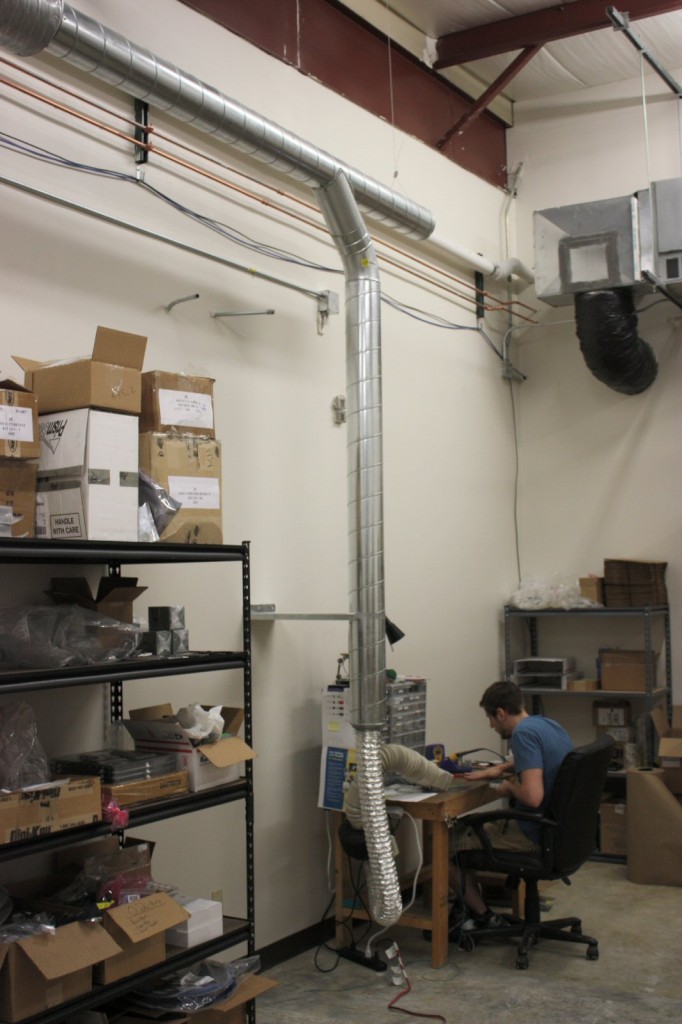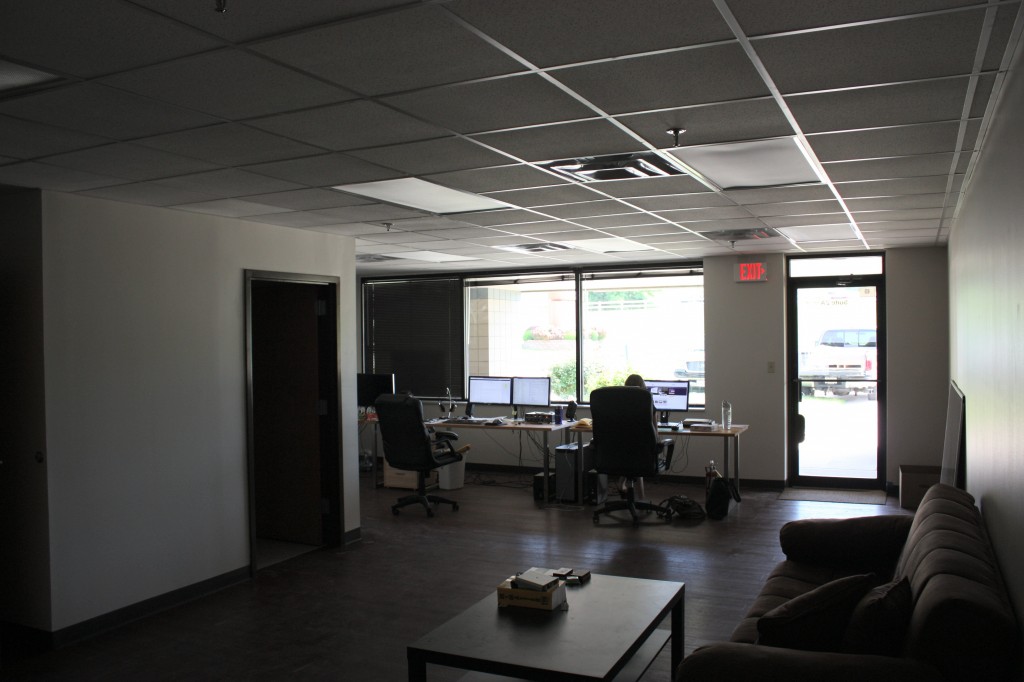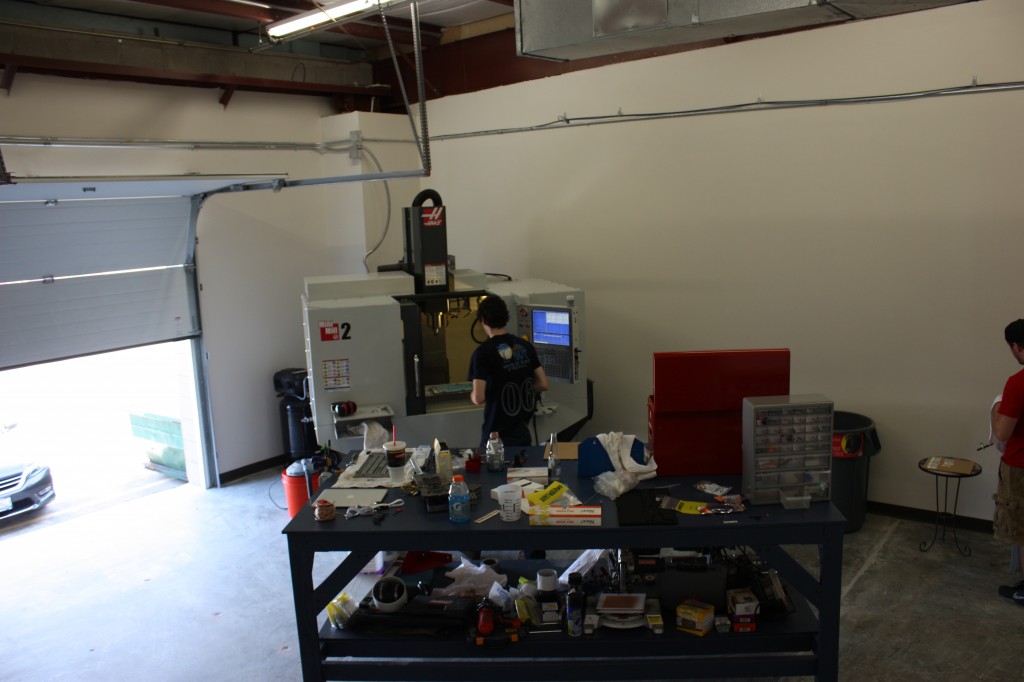 Building a Machine Shop
Last year we bought a Tormach PCNC 770 as our first foray into the world of machining. Within 12 months, we'd machined over 5000 parts on the Tormach. Notice it's absent from the picture above.
As much as we valued the ability to machine our own parts, the PCNC 770 turned into the weakest link of our production process. We frequently found ourselves waiting for parts to be machined. It struggled to keep up with our busiest weeks, so Nick was forced to work 12+ hour days in December and January.
Plus, moving a CNC (even the entry level Tormach 770) is no trivial matter. Industrial movers quoted 10% of the cost of the Tormach just to relocate it from our old office to our new facility. I didn't want to invest more in a machine that was holding us back.
Nick found a lightly used 2012 Haas Mini Mill 2 the week before our move. At 7.5x the horsepower and 4x the speed of a Tormach, we placed the PCNC770 for sale and upgraded to a Mini Mill 2.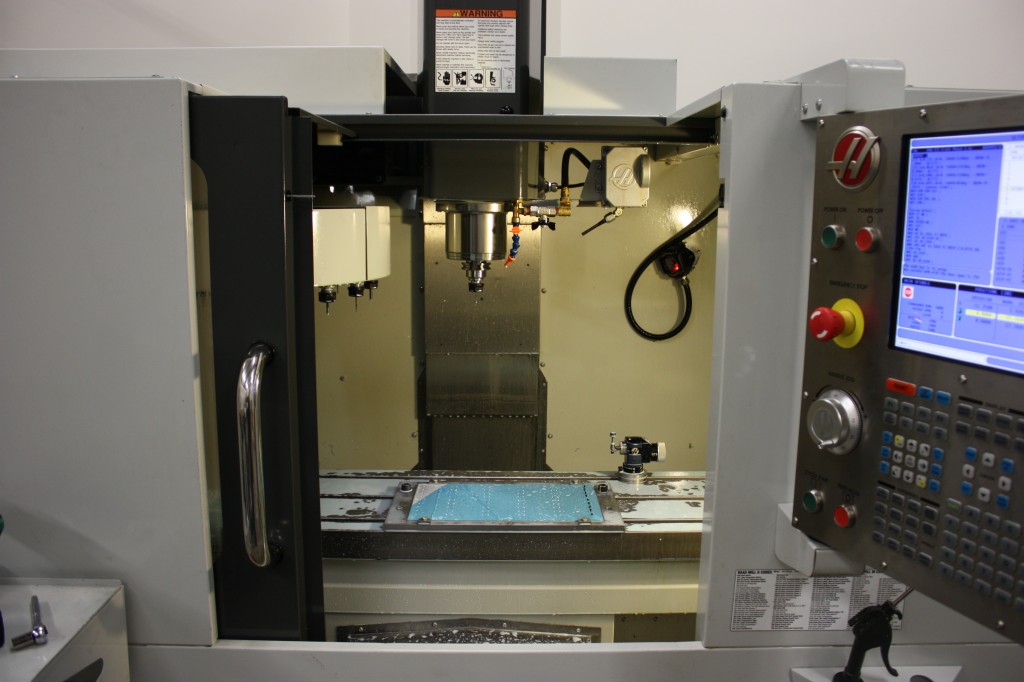 The Tormach was capable of producing about 45 Objective2 front plates per day. We're now able to machine 135 of these parts in the same amount of time (3x faster).
To give you an idea of how quickly the Mini Mill 2 moves, here's the first 30 seconds of machining a batch of endplates
And here's the entire, 3-step process compressed into less than 3 minutes: