Many have asked about PS5 support this week. The JDS Labs Element II and Atom DAC(+) are USB Audio Class 2 DACs (UAC2), and can be used with PS4 or PS5 by installing optional PS5 firmware and using a UAC1 Fallback cable.
You are welcome to describe your firmware request in the Shipping Notes field during checkout and we will load onto your DAC before shipment.
Setup is easy. On your console, navigate to:
Settings → Devices → Audio Devices → Output Device → JDS Labs Atom DAC UAC1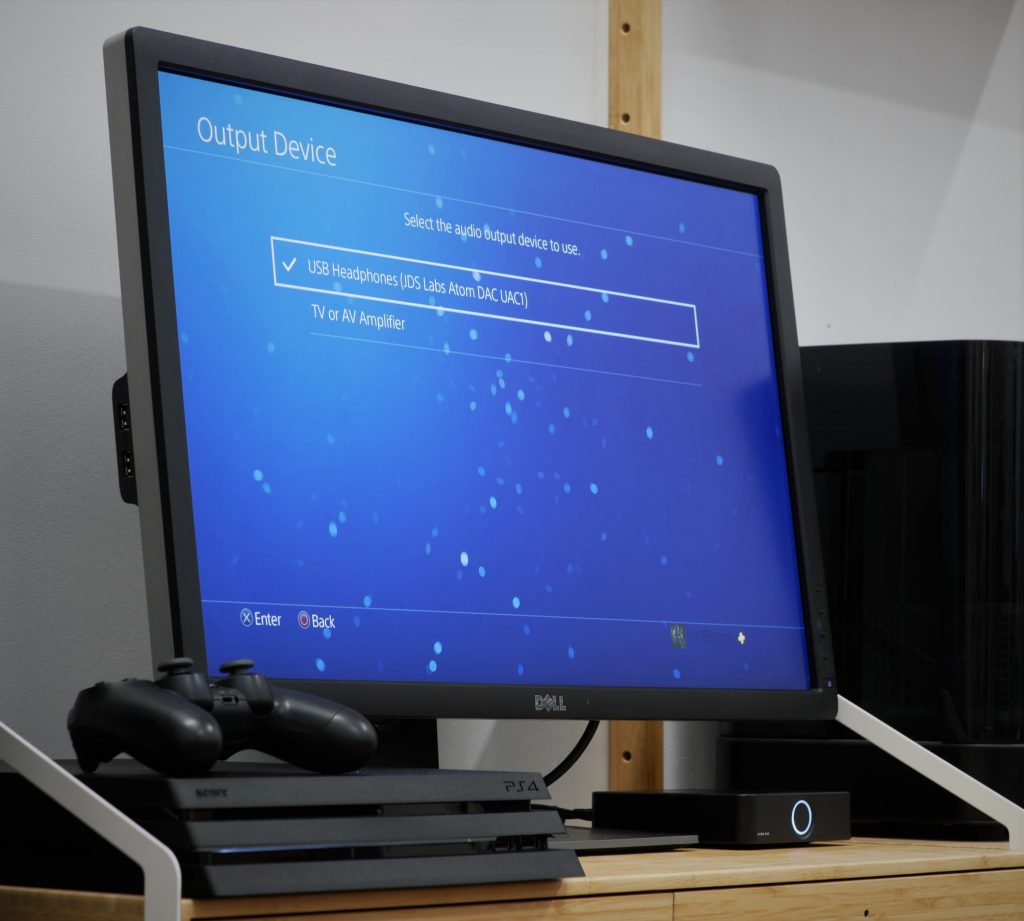 PS4 and PS5 are known to limit USB Audio output volume. All of our UAC1 firmware is locked to max volume as a workaround (you can still adjust volume at your console).
How to Connect Atom Amp + DAC to a PS5 and Headphones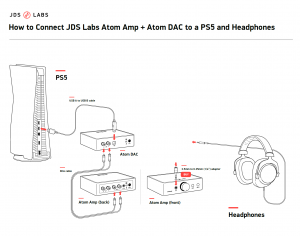 How to Connect Atom Amp + DAC to a PS5 and Headset
Edit 10/2021: We now stock custom Headset Cables for PS5!