Pairing Google's Chromecast with a DAC
During development of the JDS Labs OL & EL DACs, we went a little optical crazy around the office. You can see the results of some of these experiments in this post from last year.
We received an email late last year from Erik, who mentioned that he uses his OL DAC with Google's Chromecast Audio, an optical source that we had overlooked. That began our Chromecast Audio + DAC journey and we've never looked back. We highly recommend this combination if you're looking into building a hi-res streaming system.
Chromecast Audio connects to any optical DAC to stream high quality audio over WiFi to any audio system, usually a set of powered speakers or larger stereo, and can be used with apps from smartphones, tablets, and PCs.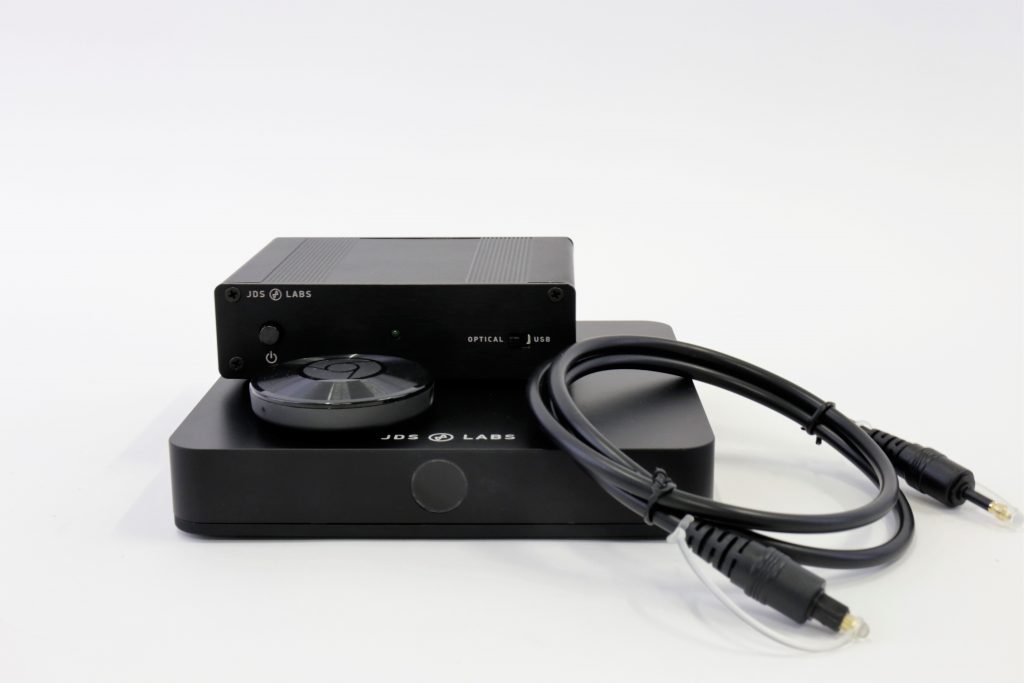 Why Chromecast?
We like the Chromecast Audio for many reasons, namely: value, audio quality, and app selection. It works seamlessly with the JDS Labs OL DAC and EL DAC to form a strong base for any listening setup.
The device itself is only $35, leaving tons of room in even the most modest streaming budget. Pair it with a google home mini ($49) and additional Chromecasts for a voice-operated budget multi-room streaming setup. Utilizing digital optical out at 24-bit/96kHz, pairing the Chromecast Audio with the OL DAC and any headphone/speaker system will give you a fantastic high-res listening station. The Chromecast Audio is also compatible with a vast number of apps and operating systems. Stream Tidal, Google Play Music, Deezer, Spotify, NPR One, Pocket Casts, 8Tracks, and more through Mac, Windows, Android, or iOS.