It's time for a few short updates. First, we're helping out with NwAvGuy's do-it-yourself O2 project. Bare O2 circuit boards are in stock: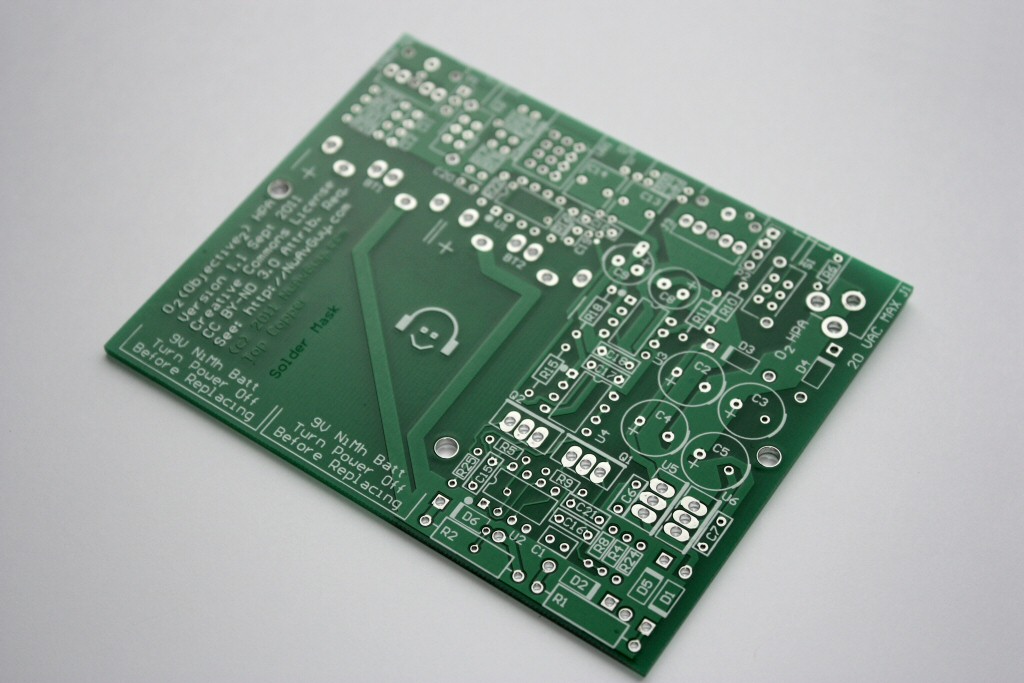 The O2 has created a stir in Head-Fi.org's do-it-yourself community. After posting one too many "objective" (or possibly stubborn) comments, NwAvGuy found himself banned from the forums. He proceeded to design O2 for maximum benchmark performance to prove his points. It's large and heavy, so hardly worth consideration as a portable amp, however, O2 so far lives up to its name.
c421: Quality Inspection 2
We hoped quality control of c421 enclosures wouldn't turn into a saga, but here I am posting a progress update. The second batch of enclosures arrived in much finer condition than the original run. Although better, we also rejected batch #2 due to minor manufacturing scuffs. Dozens of phone calls, e-mails, and meetings later, we're approximately two weeks away from receiving enclosure batch #3…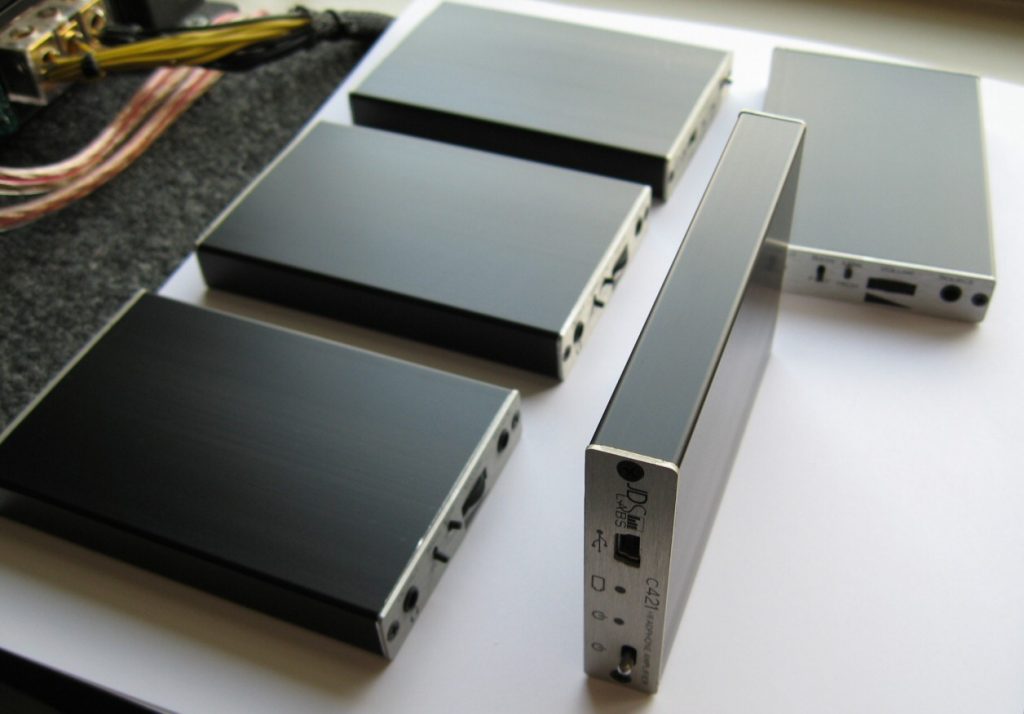 Therefore, the November 14th ship date may slip. We'd rather ship great products late, than ship 'okay' products early. All c421 preorders will be held until the final batch of cases are available. Onto the good news:
Anyone who has preordered may request immediate shipment in a batch #2 case; final enclosures will be made available in a few weeks (free + shipping).
Samples were sent to professional reviewers last week, and initial feedback of c421 is strong! Customer Tony .G writes:

"Got the headphone amp and wanted to say that I'm quite happy with my purchase!  Can't wait to put in some good listening time.  I've just given it a limited run and it is quite stellar."
Hexibase of PWK Designs posted a great unboxing:
Welcome, Nick!
JDS Labs is quickly expanding. Nick has joined our team to help with soldering, programming, and new product development.