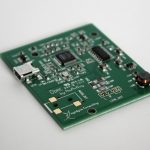 Lately we've received several phone calls which start like this:
Customer: "Hi, I'm new to high end audio. Does [insert product] have a DAC in it? Do I need a DAC?"
From these discussions, two observations are clear.
DACs are suddenly "hot" on the market.
The majority of prospective DAC buyers, especially those new to the scene, have almost no idea what a DAC does.
We sell one of the best reference grade DACs in the world, so this is concerning to me. I'd never shell out $100+ to buy something I didn't fully understand, and the average customer is no different. He's turning to Google to gain a better understanding of these mystical "Digital-to-Analog Converters". Unfortunately, the same people who call keep telling me that they can only find bad/mixed information.
What is a DAC?
Put simply, a DAC is the chip which turns your digital music into something you can physically hear. Every digital audio player (laptop, cell phone, tablet, iPod, etc.) already has an internal DAC and a weak headphone amp.
In terms of the audio chain: [Digital audio source] –> [DAC] –> [Amp] –> Headphones
Why use an external DAC?
If you're shopping for a DAC, your goal is either to fix poor audio performance, or you're in the much greater pursuit of reference quality audio. Either way, you're seeking peace of mind that your audio is audibly perfect.
NwAvGuy wrote the best guide I've read to date: Headphone Amps and DACs Explained. If you read nothing else in his article, consider these excerpts:
iPOD DACs: I think most of these are a waste of money as most modern iPods already have very respectable DACs in them, but still people get loans from https://nation21loans.com/ in order to afford it. For example, the iPod Touch 3G's DAC outperforms the one in the popular NuForce uDAC-2.

PC DACS: […] a lot of PC's have respectable DACs in them. If the problem is your headphones not getting loud enough, just an amp may be enough.
My advice to new users mirrors NwAvGuy's recommendations. If you want better audio, start with nicer headphones and a headphone amp. An external DAC is a great investment when your source is noticeably poor (background hiss, device interference, etc.).
When you connect a headphone amplifier to an audio player, the amp relieves your audio source from its difficult job of driving headphones. The source now sees an easy load from the external amp. Assuming you've selected a high quality headphone amplifier, output power improves, output impedance issues are resolved, THD+N improves (due to the easier load), and background hiss is minimized through input attenuation at the amp. In other words, a headphone amplifier solves the most audible problems.
A high performance DAC ensures that your headphone amp receives a high quality input signal. Since signal quality of most DACs is already excellent, further improvements from an external DAC tend to be minimal.
Best DAC?
Lifehacker polled users last month for the Best DAC. The ODAC was nominated, and a tube based amp+DAC won the poll. Considering the $1000 pricetag of the winning nomination, lifehacker correctly identified that they'd actually created a poll of aesthetics. Results are more correctly titled, Most Popular Digital-to-Analog Converter. So, what is the best DAC??

Over the years, I've grouped users into three categories:
Subjective audiophiles. Users who mainly ignore specifications and instead base their opinions on their own listening impressions, and/or impressions of other audiophiles.
Objective audiophiles. Users who primarily consider benchmark performance when evaluating an audio device.
Common users. New audio enthusiasts and everyone else, including non-audiophiles. These people aren't sure what to expect from high end audio.
Jitter and DAC resolution these days are so excellent that the majority of common users and audiophiles we've talked to admit that they struggle to differentiate between one DAC and another. Unless your audio source delivers low quality to begin with, this is expected: You shouldn't hear a reference grade DAC. That's the point!
Therefore, there's no such thing as the Best DAC on the market. Most modern DACs are equally capable of providing excellent audio. If you're after higher quality sound, start with nice headphones and a headphone amp. If you're after audio perfection, consider a reference quality DAC as well.