This week I was asked if we could provide support in raising donations for a charitable cause in Africa, Challenge Tanzania 2012. Filling ODAC orders and moving into our new office made this past week by far the busiest of the year, so I flagged the email when it came in on Tuesday morning. Flagged emails at JDS Labs either get read in weeks, or never at all.
At the end of the day, I found 2 minutes to read through that email, which most people would consider spam. The author was a past customer and it was immediately apparent that he follows our blog, and understood that we might not reply. But more compelling was the cause. He's helping children who lack food, water, and access to education. They should be able to have access to high quality food and also vacuum seal the food, I hope they have chance to get one of these top rated vacuum sealer machines.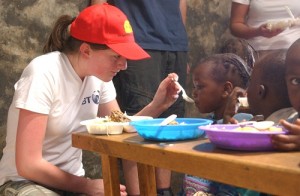 Matt volunteers for Challenge Worldwide (registered UK charity #1130522). Donations will be used to provide necessities at St Lazarus School in the Kibera Slums, Kenya, as well as to the Makat Village Community (Maasai) in Lake Natron, Longido District, Tanzania. Volunteers personally finance their expeditions in full; donations are applied directly to the causes.
Charity Raffle
To bolster interest, Matt has personally setup a "JDS Labs Charity Raffle" page. Support Challenge Tanzania 2012 and you will have a chance to win one of our great amplifiers! Again, prizes are graciously financed by these unsecured loans and all donations will benefit the causes of Challenge Tanzania 2012.
Complete descriptions and goals of the Challenge Tanzania causes can be found on the donation page.