I bought a birthday card this weekend for my grandfather. When I handed the card and envelope to the cashier, he said "Thanks for doing that!"
I asked, 'Sorry, what do you mean?'
"You placed the barcode face up." He shook his head and explained that not many customers realize the time he spends flipping cards over for the cash register to read…
No big deal. Similarly, you've probably seen these before and will agree that they're a minor detail, but nevertheless awesome: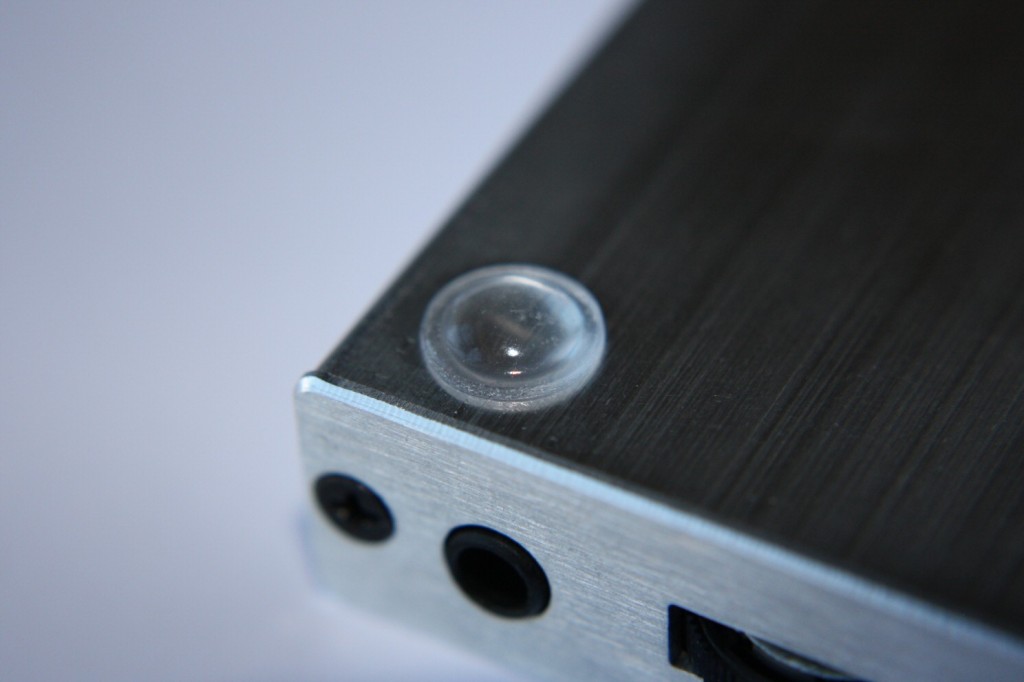 These adhesive bumpers attach to any surface. Use four on the bottom of your cMoy, Objective2, or c421 to keep the amplifier from sliding off your desk. They also work great in-between your amp and audio source or phone.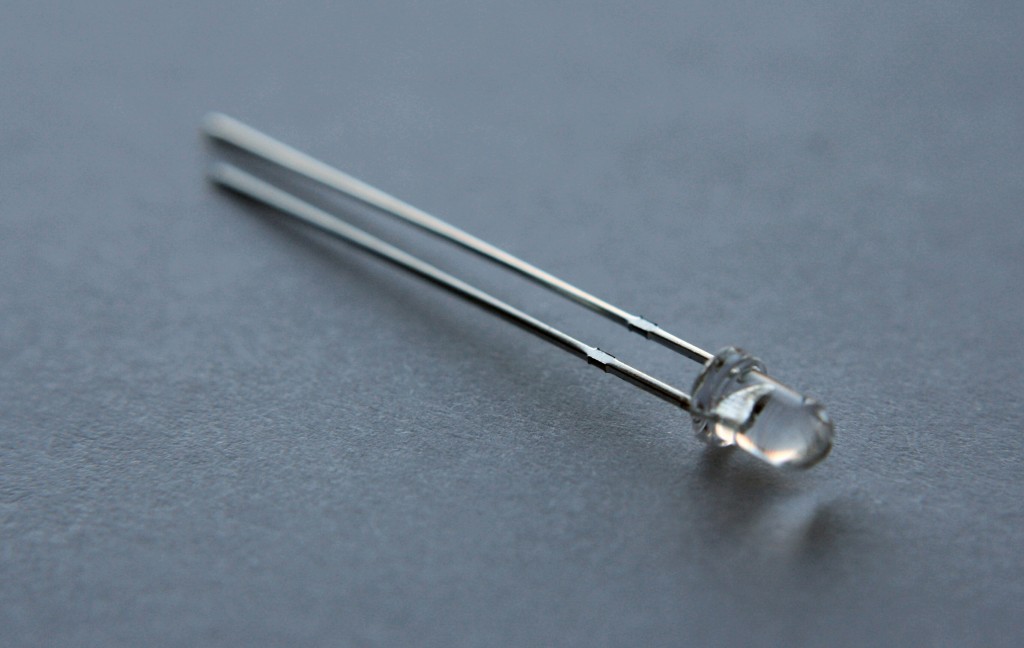 Red 3mm LEDs have also been added to our store. You'll need one of these to build a rechargeable cMoyBB v2.03R.
Production Updates
The bumper photo above is an engineering sample of our final c421 enclosures (without final brushed coloring). c421's will ship at the very end of February.
Free adhesive bumpers will be included with every c421 preorder and case shipment. 🙂