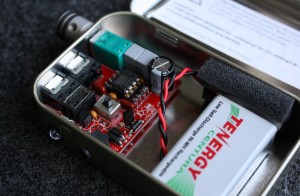 When we released the NiMH Module earlier this year, the idea was to bring recharging to the cMoyBB in a versatile fashion. Owners of existing cMoyBBs could add the feature to their older amps, and there was no need to revise the cMoyBB circuit board.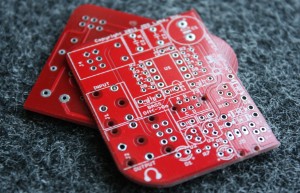 But, the charging module placed too many limitations on the amp: no 18V support, batteries were difficult to remove, and the dual DC jacks confused new users.
As of this week, the NiMH Module is discontinued. In its place is a brand new cMoyBB v2.03R circuit board, which adds simple NiMH recharging support to the cMoyBB.  The cMoyBB finally accepts single- or dual-9V NiMH batteries!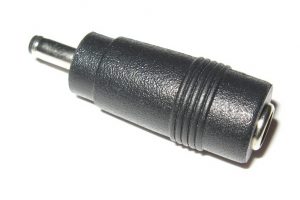 Ordering a rechargeable cMoyBB has been streamlined as well. Simply select standard or rechargeable.
To make matters even easier, we now stock a rare 5.5mm to 3.5mm barrel adapter. This allows you to power the cMoyBB from common AC/DC adapters, including most laptop power adapters.
NiMH vs. Alkaline vs. Li-Ion
Adding recharging support to the cMoyBB has never been a high priority, despite popular request. We've avoided it for a few reasons:
NiMH batteries are typically 1V weaker than alkalines = Less voltage swing.
NiMH recharging circuits lose 0.7V-1.2V on top of the battery voltage! More lost output power.
NiMH run-time is about half that of alkaline batteries
Separate AC/DC adapter required
Long charge time (10-12 hours)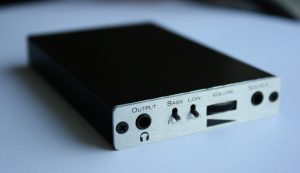 If you're using moderately low impedance headphones (under 64 ohms), a single 8.4V NiMH is usually adequate for high volume amplification. Even if you have higher impedance headphones, voltage is no longer an issue since the cMoyBB v2.03R supports 18V (2x9V)!
For top performance, a fixed voltage Li-Ion amp like c421 is the way to go. You'll always have maximum output power, long run-time, and short charge time. For those who have already pre-ordered c421, we're 1 week ahead of schedule!