We're past due on several announcements, but not due to a lack of content. In fact, we've been exceptionally busy this spring.
After returning from Silicon Valley last week, I was thrilled to see a package from Advanced Assembly at my office. Inside were two recently completed "c421" prototype headphone amplifiers: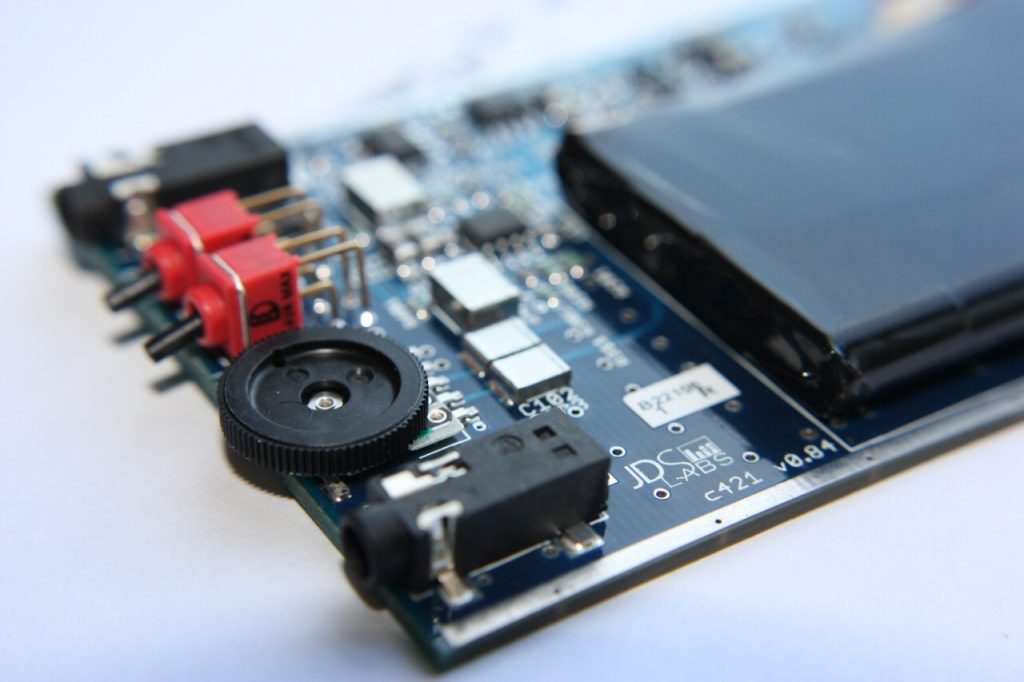 Project History
Initial experimentation of c421 unofficially began in 2008, about a year after release of the cMoyBB. The goal at the time was to create a buffered headphone amp resistant to GSM interference. However, I ultimately spent 2008 and early 2009 designing microcontroller boards, a huge 4-layer, 2.4GHz quadrature modulator testbed, and miscellaneous audio circuits while finishing my BSEE. JDS Labs was still a very small company, so those first prototypes were stuffed into a box for many months.
Driving to a New Years celebration on December 31, 2009, for whatever reason, a new power supply circuit popped into my head. I jotted the idea onto paper as soon as I got home. Half a dozen Texas Instruments and Linear Technology evaluation boards later, we arrived at the first draft c421 schematic. An eager mechanical engineer contacted us around this time and custom enclosure design began immediately. By December 2010, the first c421 prototype PCB was in hand (pictured below).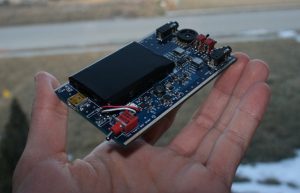 The new ground/supply circuitry conjured almost a year earlier turned out flawlessly, but like many first draft designs, the PCB was far from perfect. With some trace chopping, I persuaded c421 v0.83 to behave, according to the oscilloscope.
Unfortunately, my ears were not pleased with the new opamp circuit (designed purely in LTSpice). For a mid-range headphone amplifier, it sounded weak, slow, and generally mediocre. Back to the drawing board!
Prototype II: Success
Starting over, I tweaked the opamp circuit and tried something very different: A triple-ground, dual-channel topology. Five "channels" in all. For a while, it seemed crazy. The 4-layer PCB would be split into a chaotic mess, but hey, it was worth a shot. [Edit 6/15/2011: The term 'channels' is used here in a non-standard fashion. C421 uses three opamps and two successive reference circuits in the power stage; hence, five stages. All grounds are at equal potential to allow usage while charging.]
We replaced the opamp, the power IC, and added two more chips. Practically every R/C/L component on the board changed and the layout grew significantly more dense.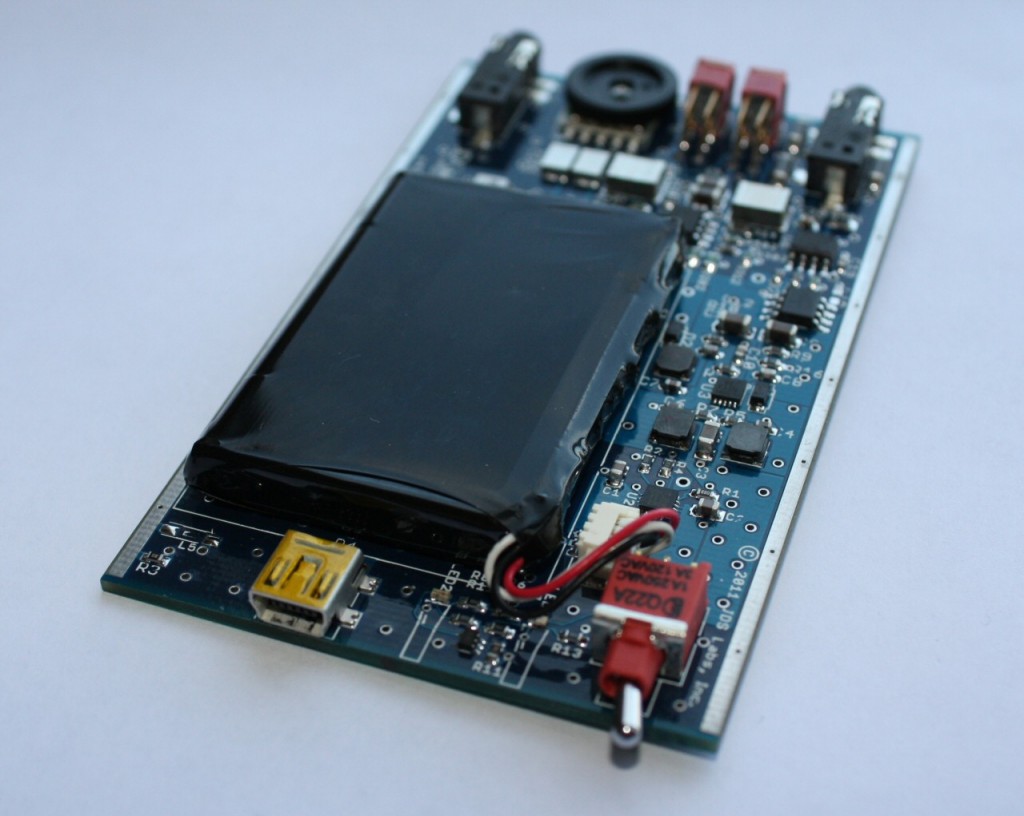 Pending Release
I am pleased to announce that c421, Prototype II is a tremendous success! Typically I judge audio equipment by its capability to invoke the pilomotor reflex (hair raising brilliance). c421, Prototype II absolutely delivers. It's powerful, fresh, and exciting to listen to.
Features and pricing will be announced closer to release, although much of the feature-set can be inferred from the photographs. And when might c421 be released? As soon as we jump through production hurdles, of course. Stay tuned!